Network Status
Tap on the pod icon from the Home screen for an overview of your network. At the top of the page, you can select from Last 24 hrs, Last 7 days, or Last 30 days to view your status over that period.
Speed Tests: The app automatically performs speed tests during low network activity periods and displays a graph of your speeds over the selected period. You can also manually perform a speed test by tapping Check Speed Now.
Data Consumption: This shows your data consumption over the selected period, with a breakdown of how much was used by each device on the network.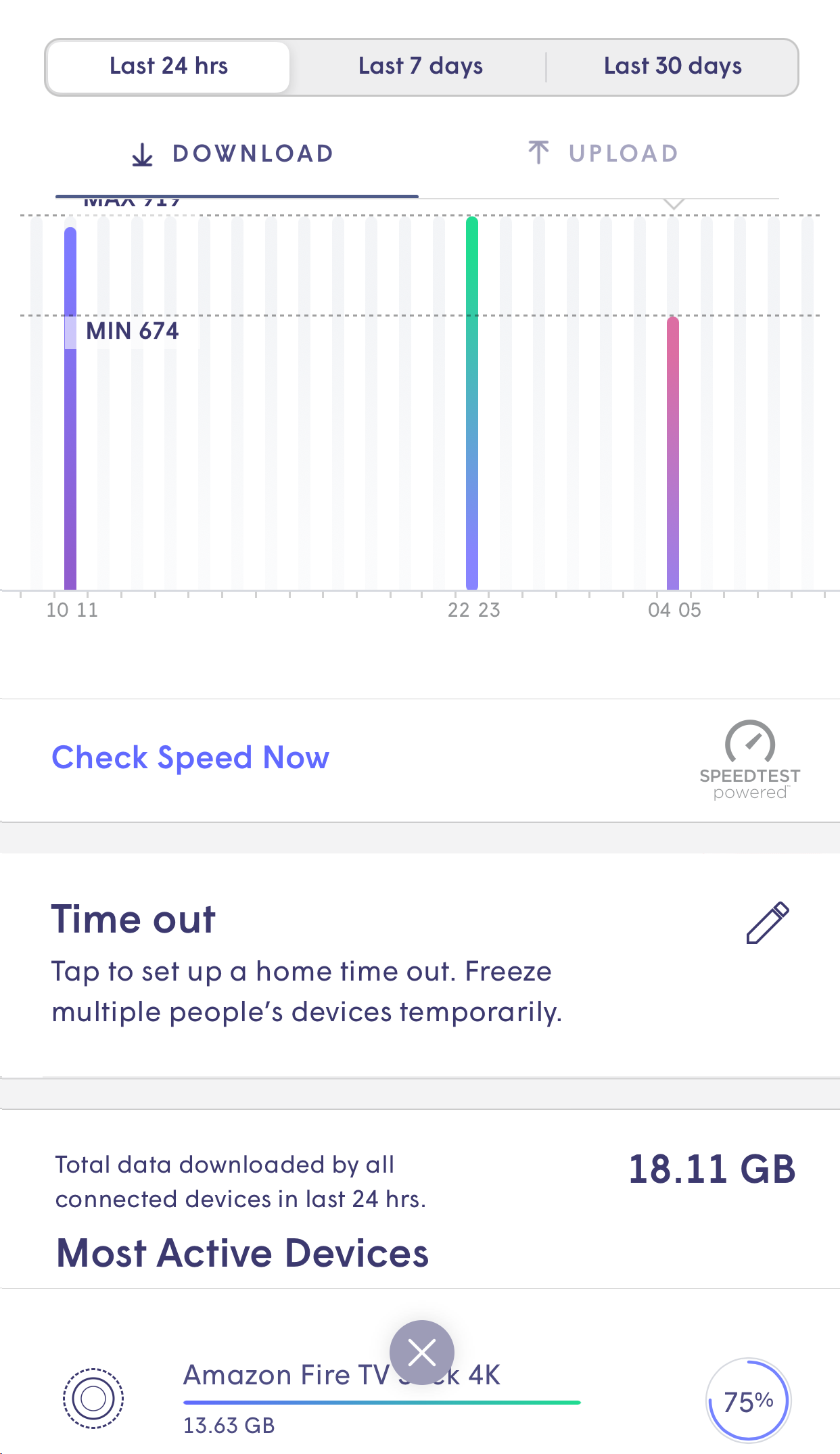 Pod Status
You can easily check the status of your Pods from the Adapt tab.
From the Home screen, select the Menu button.
Open the Adapt tab.
Under Cogeco pods you will see a list of connected Pods and their connection status (Excellent, Good, etc.).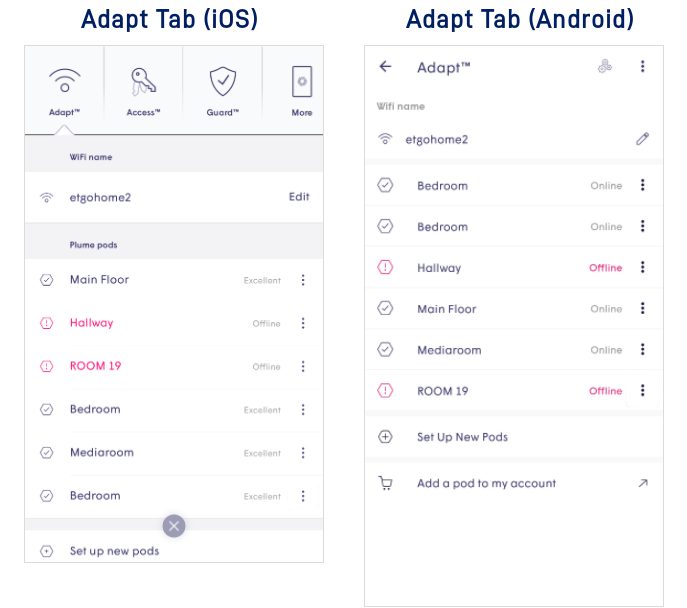 Individual Devices
After selecting a Pod from the Adapt tab (see previous section), select any device to view its status, including:
Signal status (Excellent, Good, Poor)
Wi-Fi channel and band (2.4 GHz or 5 GHz)
Password in use (for determining Access type)
Bandwidth consumption
MAC and IP addresses
For more information on the settings in this page, please refer to our article on Specific Device Settings.
Good to know:
You can also quickly access this page for your current device by selecting it from the Home screen.
If you don't have the Cogeco Wi-Fi App, you can also check your speeds here.