There are 3 main places to check your network performance in the Cogeco Business Wi-Fi app: the network health widget on the home screen, the network topology page and your Pods list.
Network health
On the app's home screen, the network health section gives you a quick status overview, which includes the speed of your network and the most active devices.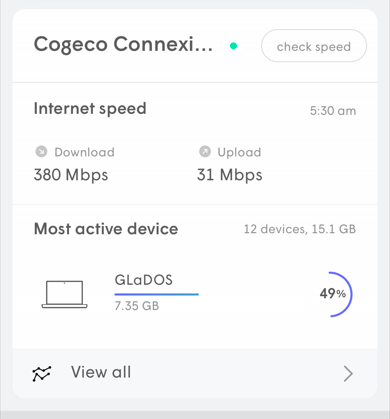 Network topology
The network topology view in the app gives you a visual representation of the pods and connected devices on your network. For this view, select the Network icon from the menu at the bottom of the home screen.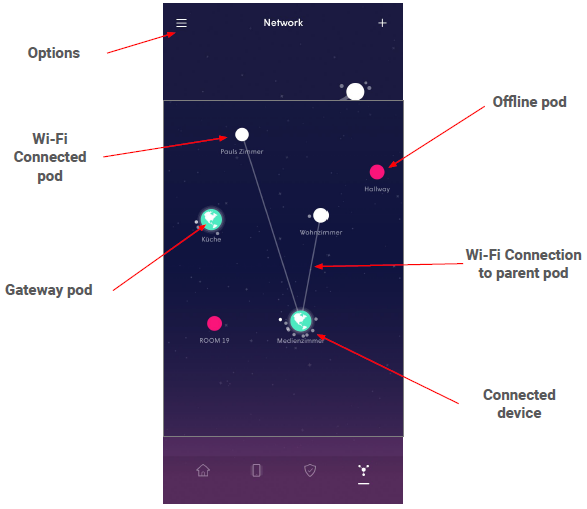 Tap on a pod to bring up the pod details screen where you can view the pod's connection status, get a list of all the devices connected to the pod and manage the pod's settings. For more information on pod details, refer to our article on managing Wi-Fi Pods.
Pod List
To get a quick view of the status of each of your pods, you can also use the Pods menu under Settings.
Select the gear icon at the top right of the home screen to open Settings.



Select Pods.



This will provide a list of your connected pods and their statuses.



Tap on a pod to bring up the same Pod Details screen.