It's easy to set up Internet and Wi-Fi with the Self-Install Kit we sent you. The kit includes: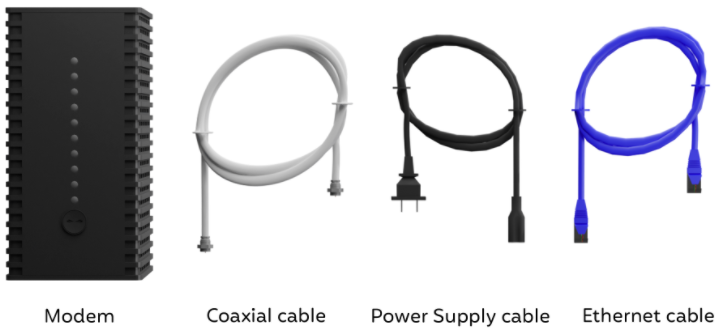 Step 1: Get your Wi-Fi credentials
To obtain your Wi-Fi credentials, please refer to the sticker located on the back or bottom of your equipment. Your default Wi-Fi network name (SSID) and password can be found there.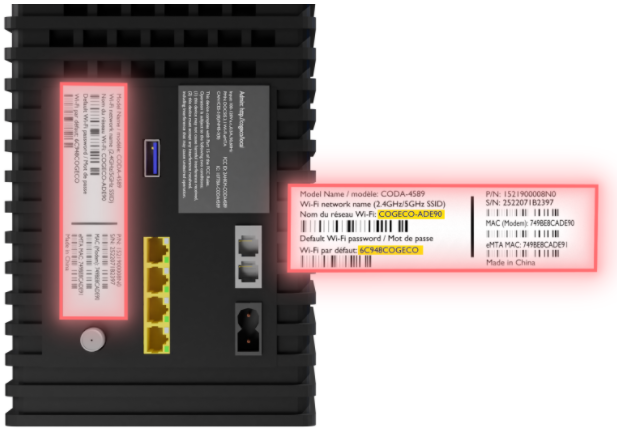 Step 2: Place and activate your modem
To ensure the best possible signal strength:
Bring your new modem to a centralized location in your home (such as in a main floor living room) and near the devices you need to connect to it.
Avoid placing your modem in a basement, near microwaves, inside closed cabinets or behind cement walls.

Preferably place your modem 3 feet from the ground.
Then, follow these steps:
Locate an active and unused coaxial wall outlet.
Connect the coaxial cable provided from the wall outlet to the cable connector at the rear of your modem. Hand-tighten the connectors to avoid damaging them.
Connect the power cord from the modem to an active wall power outlet. This will start the modem synchronization process. Please wait 15 to 20 minutes to get online.
Good to know: If you connect your modem to a power bar, please ensure that the power bar is always switched on.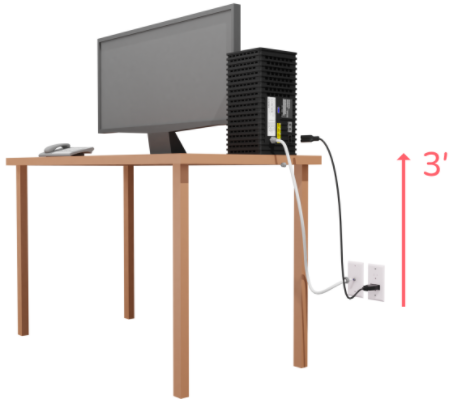 Step 3: Test your installation
Connect to your Wi-Fi network with a mobile device using your default Wi-Fi credentials.
If you are not online, try moving your modem to another coaxial outlet in your home and repeat step 2.
After your installation, you will receive a text message from Cogeco confirming your installation quality level. If the signal is not good, try to tighten the coaxial cable at the back of your modem and at the outlet.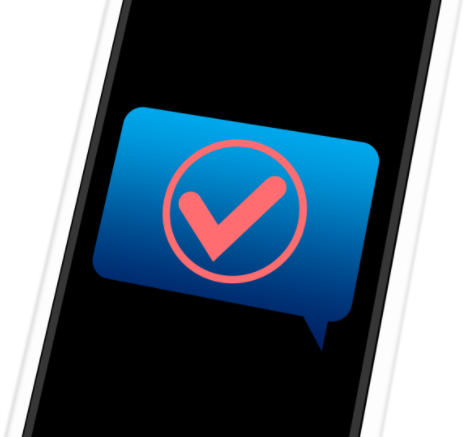 Step 4: Connect your wireless device
You can now connect all your wireless devices. To learn how, refer to our articles on Wi-Fi connections.