When your guests log into the Guest Wi-Fi network, they will be directed to a Captive portal before gaining full access to the Internet. This article covers how to customize the Captive portal by adding elements such as images, text or a redirect link.
Go to wifi-portal.cogeco.ca.
Log in with your My Account credentials

Select the Wi-Fi Portals tab from the left menu. The main page shows previews of your current Captive portals in a grid. To switch to a list of your portals, select Table view from the buttons at the top right.



To edit a portal, select the Edit button next to it.



There are 4 options available at the top of the page: Design, Settings, Policy, and Preview.

Set up your Portal using these 4 options
Design
The Design tab allows you to add or modify elements on the page.
You will see a view of the current Captive portal and can select elements on the page to modify them. The selected element will be highlighted blue, with Edit options to the right.



If the Portal is available in multiple languages, you can switch between them by selecting the language dropdown next to the element you are editing.



To add new elements to your portal, select the Add tab to the right, then click and drag an element from the list and drop it on your page.



Note: While editing, you have the option to revert the changes using the Undo button, but once you publish the portal there is no option to revert to the original design. We highly recommend that you use the Preview tab before selecting the Publish button.

Settings
The Settings tab lets you rename your portal, select available languages, or change the redirect link.
The redirect link will take users to a website of your choice after they connect to your Guest Wi-Fi.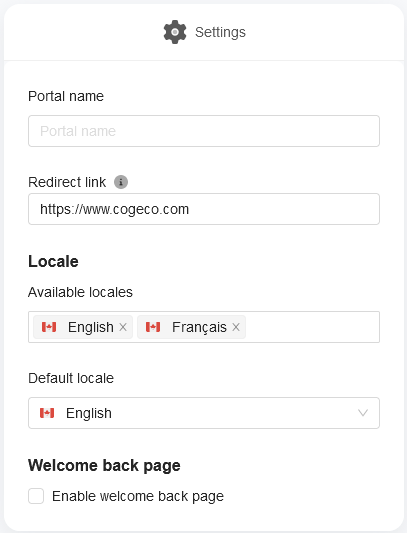 Policies
The Policies tab provides additional settings, such as auto-connecting users, and timeouts.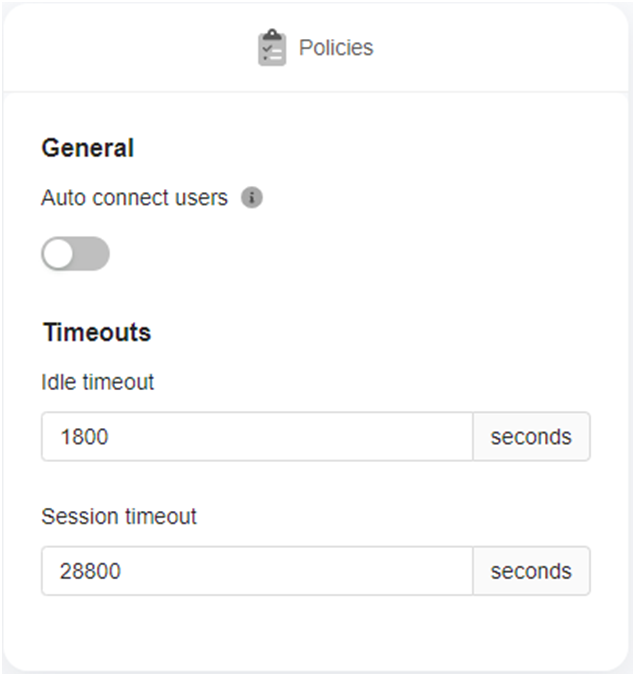 Preview
The Preview tab will let you see what your portal will look like on different devices. Select the Mobile, Tablet, or Computer buttons at the top right to change views.