Note: Over the coming months, Cogeco will be migrating customers to a new version of Webmail. After logging in, check the icon at the top left of the page to see which version you are on. All customers will be migrated to the new platform by the end of summer 2022.

The new Webmail also has Modern and Classic modes, depending on which browser you are using. These guides will focus on the Modern mode.
The new version of Webmail includes a calendar so you can conveniently track upcoming events.
A condensed view of today's events will be displayed in the bottom left of the page. Selecting an event from this list will open the full event details in the calendar.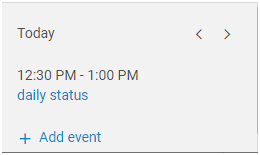 Accessing the Full Calendar View
To access the full calendar, select the Calendar icon in the toolbar at the top of the page. From here you can view upcoming events and create new ones.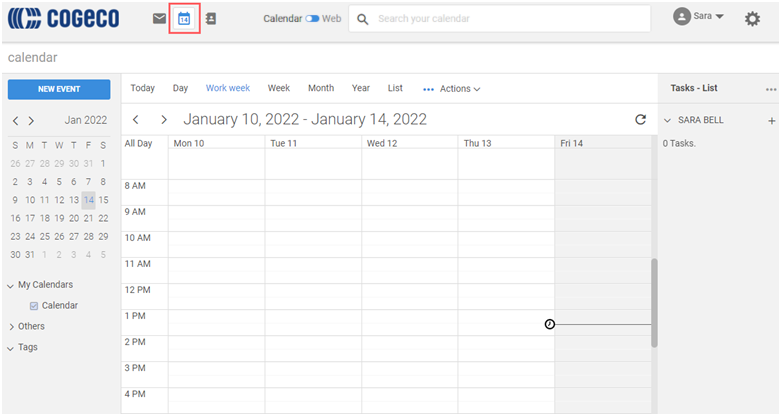 You can also jump to the calendar from an email you have received. When viewing an email with a date reference, it will automatically create a link to that day in your calendar.

Creating a New Event
You can create a new event by clicking on a date or time from the calendar, or by clicking on the New Event button at the top left of the calendar and entering a date manually.