When you contact us to order service, our agents will check to see if your home has FttH.
If you want to confirm for yourself, the easiest way to tell is by the type of cable and connector that enters your home.
Coaxial Cable
With a traditional coax setup, the cable will be run throughout your home with cables and/or wall outlets in any room where you watch TV, since each receiver will need to be connected.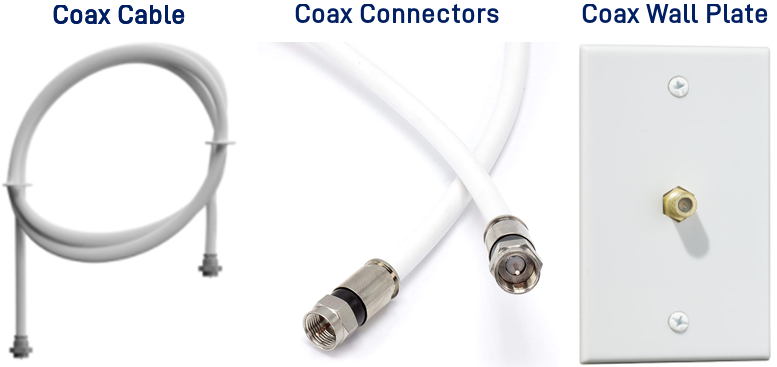 Fibre Cable
With a fibre setup, all we need is one cable. Where the cable enters your home (usually from the side of the house at the ground floor, or in the basement), you will see a fibre wall plate. This is where the technician will connect your fibre optic gateway, and a Wi-Fi Pod to provide wireless service (with additional Pods as needed for coverage throughout the home).