Follow these steps to connect your new external backup battery for your ARRIS TG3452 modem.
Caution: While you are replacing your modem's power adaptor with this external backup battery, your phone and Internet services will not be operational. Although the process will only take a few minutes, we recommend you perform the procedure when your household is not actively using the phone or Internet service.
Step 1: Disconnect power
Disconnect the existing power adapter from the wall outlet and modem.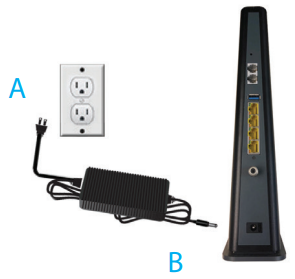 Step 2: Connect the power cable to the battery
Connect the new power cable to the backup battery.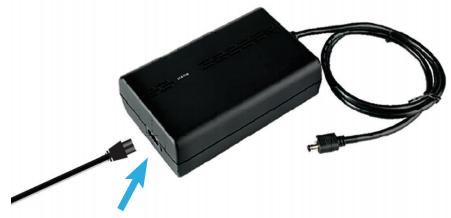 Step 3: Connect the battery to the modem and outlet
Connect the battery to the modem and to the outlet.
The lights in the front of your modem will turn on in sequence as it connects. Your phone and Internet service will be restored in just a few minutes.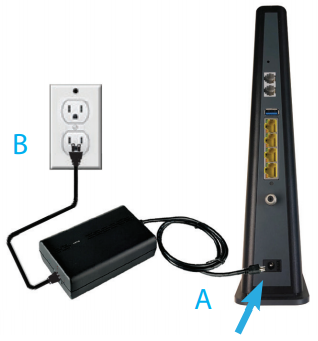 Step 4: Returning your old battery (if applicable)
If the battery being replaced is under warranty, or if you are not sure whether it is still under warranty, we ask that you return your old battery to Cogeco to be recycled.
Place your old battery in the box received with the new battery.
Affix the provided return label to the outside of the box.
Take it to your nearest Canada Post outlet.
If your old battery is no longer under warranty, you may also drop it off at your closest recycling location (consult call2recycle.ca for a drop-off location near your).
Good to know:
The battery allows your telephone service to function during a power outage, including calls to 9-1-1 and connected home alarm systems.
Cordless phones will not function during a power outage.
A fully charged battery can last between 4 to 8 hours depending on usage.