The search field at the top of the Webmail page can be used to search your Webmail content or search the web. Use the Mailbox/Web switch next to the field to toggle between search types.

The toggle switch will have different options depending on which page you are viewing (e.g., on the Calendar page you can choose Calendar/Web).
The Web search will open a Google search in a new tab.
To perform a quick search on Webmail, enter your search criteria in the Search field.
To perform an advanced search, click the down arrow at the right of the field to open a dropdown with additional filters and specific searches.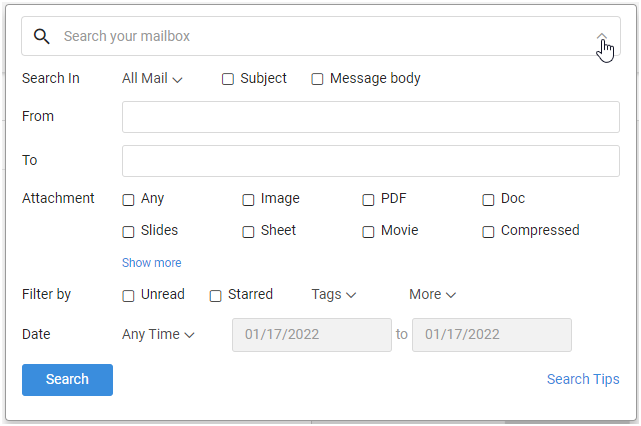 Note: In Classic mode, select the Mail tab and enter your criteria in the Search field at the top of the page.