Some channels may not be available to stream on mobile outside of your home network, due to restrictions from the broadcaster. If you try to stream a restricted channel or playback a recording from a restricted channel, you will get a message telling you "Streaming Not Permitted - This video is not permitted to stream to mobile devices outside of the home network."
To play these videos, you will need to be on your home network (i.e., connected to the same Wi-Fi network as your TiVo equipment). 
Identifying Out of Home Streaming Availability
While in the guide, the icon highlighted below indicates Out of Home (OOH) Streaming is available: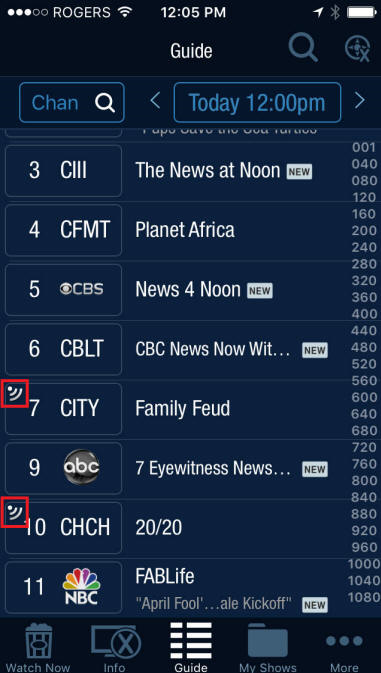 On a program's info page, the streaming buttons will also be greyed-out if OOH is not available: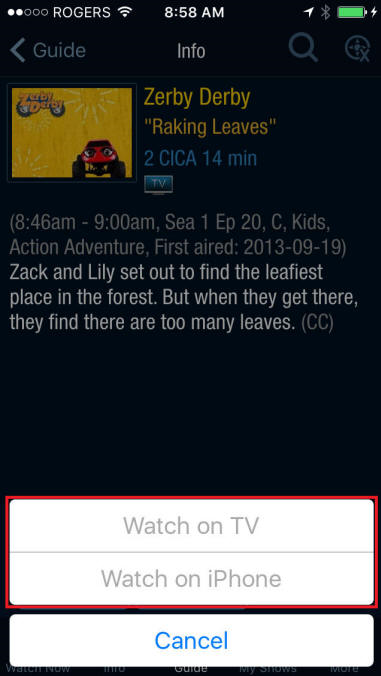 Good to know: Out of Home Streaming is only available if you rent a TiVo T6 PVR or ARRIS TiVo 4K (DCX900).