Paperless billing, also known as eBilling, is when you receive an electronic version of your bill instead of a paper bill. Your eBill includes the exact same information as your paper bill, and can be viewed or downloaded in PDF format through the My Account app or in a browser at myaccount.cogeco.ca.
eBilling has many convenient features and benefits, such as:
You receive an email notification as soon as your monthly bill is available online, allowing you to see your bill faster than if it were sent via regular mail.
You can save or print a PDF version of your bill.
You can view up to 24 bills online at any time.
You're reducing clutter and paper waste.
Learn more about setting up paperless billing.
Download the My Account app from Google Play or the App Store, or scan the QR code below: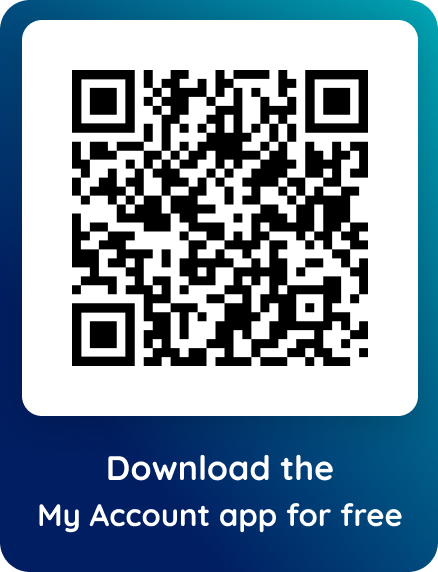 Note: The My Account app is not currently available to former DERY/Axion customers who migrated to Cogeco.